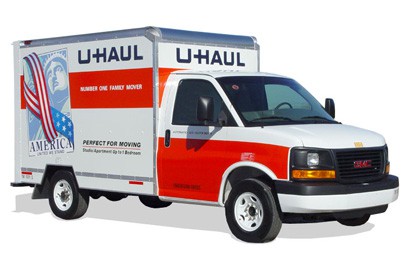 We can help with any move, big or small
Whether you're upsizing or downsizing, we're here to help. As an authorized U-Haul dealer, we can match you with the right-size truck or rental trailer for your moving needs. We also have a full range of packing supplies.
Here's a description of the trucks and equipment we have available:
U-Haul Moving Trucks:
Small Pick-Up Trucks: Small, in-town moves.
Cargo Moving Vans: Great for small loads.
10′ Moving Truck: Mini Mover » apartment.
14′ Moving Truck: Thrifty Mover » 1-2 bedrooms.
17′ Moving Truck: Easy Loading Mover » 2-3 bedrooms.
24′ Moving Truck: Household Mover » 3-4 bedrooms.
26′ Moving Truck: Super Mover » 4+ bedrooms.
U-Haul Cargo Trailers
A U-Haul cargo trailer is perfect when you want to move a few key items that don't fit in your vehicle.
U-Haul Utility Trailers
U-Haul utility trailers are an ideal rental solution for many in-town errands, such as hauling building supplies, picking up plants or landscaping materials, or taking refuse to the landfill.
Truck and Car Trailers
When it comes to moving your vehicle, U-Haul has the best range of rental solutions. If you're attending a car show, purchasing a new vehicle or traveling in a motor home, U-Haul has the right rental equipment to tow your vehicle.