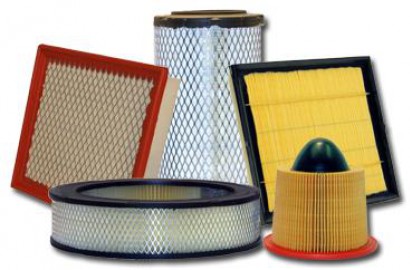 Tilden Car Care Center is a full service automotive repair shop. We use only premium parts on your vehicle, because we believe quality is peace of mind. Call Tilden Car Care Center  today to schedule your next service.
Air Filters
The engine air filter removes particles that are harmful to the induction system. It should be replaced at regular intervals, and even more often if the vehicle is operated in dusty or air-polluted environments (such as excess pollen or other particulates).
Cabin Filter
If your vehicle is equipped with a cabin air filter, change that too. A dirty cabin air filter reduces the airflow through the vehicle's ventilation system. Cabin air filters help keep pollen, fumes, smoke and other materials from reaching the inside of a vehicle. See the owner's manual to determine if your vehicle is equipped with a cabin air filter. Call us or stop by to make your reservation today.
Oil Filters
Having your oil and oil filter changed, at least as often as recommended by the manufacturer, is likely to generate the single biggest return on your routine-maintenance investment. Replacing the dirty oil and filter will help protect the internal parts of the engine from premature wear. It's important to use the recommended grade of oil for your vehicle for the best protection and fuel mileage. See your vehicle owner's manual for the recommended oil change intervals. Our high quality oil filters help capture harmful contaminants that can harm your engine, before they can affect the performance and life span of your engine.
Fuel Filters
For consistent fuel flow, count on our fuel filters, mile after mile, to help keep dirt, rust, and other contaminants from getting into your vehicle's engine.
Transmission Filters
Our Transmission Filters are made of quality materials for excellent flow and longer transmission life.
At Tilden Car Care Center; your complete automotive care center we have all your repair and maintenance needs covered. We have three locations to serve you around the Fort Worth, TX area including one in White Settlement, TX. We install only quality replacement parts. Give us a call at any of our three locations. Are you wondering which location is most convenient? Call (817) 246-4100 we can help you find the location that is right for you. Let us help keep you safely and economically on the road. We service all makes and models and offer free shuttle services.