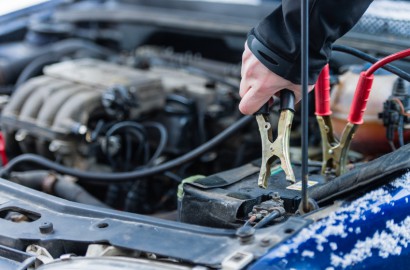 The basic starting and charging system includes the battery, alternator, starter motor, starter solenoid and an ignition switch. The starter gear cranks the engine when engaged with the flywheel, which is what turns the engine over. These parts may become worn over time, due to age or driving habits.
Though many spark plugs are designed to last 100,000 miles, they can still get dirty or fail prematurely. Ignition wires lose insulating ability over time, and the connection to the plug or ignition coil can degrade as well. Having your service technician regularly inspect your ignition system can help you avoid conditions that may result in poor starting, poor performance or reduced fuel economy.
Signs of failure may include difficult starting. We can check your battery and battery cables to ensure they are connected properly and free from corrosive acid.
At Tilden Car Care Center; your complete automotive care center we have all your repair and maintenance needs covered. We have three locations to serve you around the Fort Worth, TX area including one in White Settlement, TX. We install only quality replacement parts. Give us a call at any of our three locations. Are you wondering which location is most convenient? Call (817) 246-4100 we can help you find the location that is right for you. Let us help keep you safely and economically on the road. We service all makes and models and offer free shuttle services.